The Citynet Fiber Network
Meeting the Demands of Your Digital Household
Residential Fiber Connectivity
There's no doubt about it. The need for bandwidth only continues to grow as we do more and more in our daily life connected to the Internet.  You need the bandwidth to handle it all. And then some. Now you can be an Internet Hog, without any worries!
The Citynet Fiber Network Delivers for You!
Our gigabit broadband provides the bandwidth needed to participate in buffer-free video conferences, remote work tasks, large file transfers, remote learning sessions for the kids, seamless streaming of entertainment to your TV or device and more, all at the same time.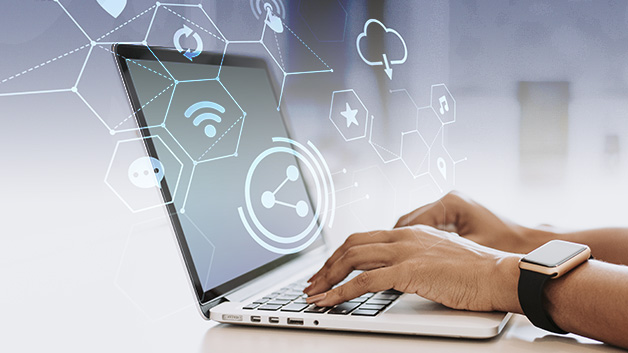 The Fastest Speed Available. Outstanding, Reliable Performance
Download content in seconds in what used to take minutes or even hours! Plus, fiber cable is not as susceptible to damage from inclement weather and lightning. It is the most reliable connectivity method available. 
All the Channels. None of the Hassles
Take advantage of your Citynet fiber connection with CitynetTV!
You'll experience amazing HDTV with an exhaustive list of channels, including local channels, and a full-featured DVR. Easily add premium channels such as HBO, Showtime and more.
We make it easy with straightforward packages at a great price, all without any contracts!
We're Expanding Our Fiber Network Every Day
The demand for our fiber services is great, and for that we are thankful. We know how many West Virginians seek reliable broadband. As a 100% West Virginia owned and operated company, we are dedicated to building our network, the right way, to reach as many as we can, as quickly as we can. If we don't yet offer service in your area, contact us and we'll let you know once our fiber can reach your location. 
Our Network. Backed by 24/7/365 Monitoring & Local Support.
Our Network Engineers are constantly monitoring our network. Our customers have access to expert, local support 24-hours a day. seven days a week. Our Customer Support Team is extensively trained and answers calls right from our corporate headquarters in Bridgeport, West Virginia.
Call Us, Anytime.
1.844.CITYNET