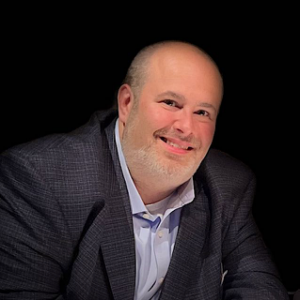 Craig is a respected expert in leading-edge technologies.
He owned and operated Veritech Consulting Group, an Information Technology company in Morgantown, West Virginia. His company caught the attention of Citynet, which then acquired Veritech and brought Craig's impressive technical acumen and colleagues to Citynet.  At Citynet, Craig and his colleagues greatly expanded the company's Managed Services division and continue to do so.  Craig is a Senior Vice President at Citynet and serves as a member of the executive team, provides sales engineering and account management for strategic accounts,  participates on the Security Advisory Team, and leads the security practice for Citynet's Managed Services.
Technology moves fast. Craig is always well informed of the latest trends, tools, and advances in information technology and in making sure Citynet is aligned with the best partners in the business. His understanding of the often complex allows him to present information in a manner that is easy to understand for his customers. His consultative approach has earned him the trust of many of the region's most recognized businesses.
Craig holds a Bachelor of Science Degree in Computer Engineering and a Bachelor of Science Degree in Electrical Engineering from West Virginia University. His professional interests include Enterprise Networking, Internet and Network Security, Telecommunications, Business Continuity and Risk Management of Information Systems, and Cyber-Security Defense.  He is a Technical Solutions Specialist with Citynet's premier partner, Cisco Systems.  Craig also holds additional Technical and Sales certifications from Cisco Systems, Palo Alto Networks, VMware, and Microsoft.
He enjoys cooking, poker, traveling, fishing, boating, and photography.  Craig volunteers with many charitable organizations and serves on several boards of both charitable and non-profit organizations. Craig, his wife Anne, their son Alex, and daughter Hannah reside in Morgantown, West Virginia.
He is based out of Citynet's Morgantown office.