The Statistics Prove You Need to Start Protecting Your Employees & Network Now!
81% of breaches involve compromised credentials
52% of survey respondents stated mobile devices are challenging to defend
Only 27% of organizations are currently using multi-factor authentication (MFA) devices when accessing any application
Start Securing Your Employees, Wherever They Work.
One thing learned from the recent pandemic is that more and more work will be done from home and other remote locations. Many organizations are embracing Work from Home (WFH) than ever before. Businesses can reduce the costly square footage of office space, travel costs are much lower, staff have mastered video conference solutions, employees are working better, with improved morale, and business relationships continue.  This is no longer a trend, but a reality in today's world. 
With this shift, the need to secure thousands of remote workers is paramount.   With more working remotely, and it's up to your security team to make sure they are protected on any device, anywhere they choose to work. Fast-track your business success by empowering employees with secure access to the applications and critical resources they need, whether in the public cloud or on-premises.
​​Cisco's Secure Remote Worker meets these challenges head-on, delivering integrated security in a simple, scalable solution. This solution unifies user and device protection, making it easy to verify, enable secure access and defend remote workers at any time from anywhere. 
A Four Pronged Approach for Protection
With these four products, you can ensure that your remote workforce can continue day-to-day operations to sustain the business. These comprehensive security products work together to ensure your resources are protected.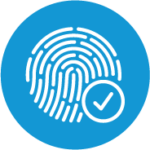 ​Want multi-factor authentication that's powerful and easy to use?
Get Secure Access by Duo today and increase the security of your remote workers without adding any burden to their workload. DUO protects applications by using a second source of validation to verify identity before access is granted. The application is user-friendly and offers scalable access security that ensures your remote employees get the data they need while keeping your business ahead of ever-changing security threats. Deployment is fast and it's easy for users to set up on both managed and non-managed devices. Complete with intuitive administrator dashboards, detailed reporting, and simple management. Contact Citynet for a free trial. Learn more about DUO here.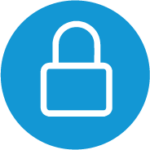 AnyConnect empowers remote workers with frictionless, secure access to the enterprise network from any device, at any time, in any location.
As well as encrypting traffic, AnyConnect provides more than a VPN. Administrators are able to control which resources are available t remote workers, push updates, enable security features to protect against malware, and monitor endpoint application usages to uncover potential threats. Enable a secure connection to the data center or cloud.  AnyConnect can be a medium for deploying Cisco Secure Endpoint and Umbrella modules. This approach saves bandwidth and download times, requires no changes on the portal side and can be deployed without authentication credentials sent to the endpoint.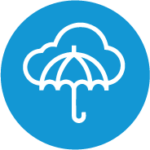 Umbrella cloud security protects users on a variety of devices, no matter their location. Umbrella enforces security at the DNS lawyer and IP layer to block malware, ransomware, phishing campaigns, and botnets before they reach devices or your network. It also logs all web traffic from remote devices, inspecting encrypted traffic and enabling control browsing and file analysis. Simplify securing remote workers with cloud-delivered protection. Contact Citynet to try it for free.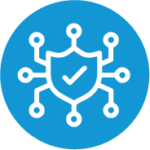 Cisco Secure Endpoint provides a robust last line of defense for users.
 Extend visibility to all individual endpoints so it's easy to check system' statuses such as OS versions, software vulnerability, and recent patches to assess risk exposure even if employees haven't been in the office recently. In the event of a break, it delivers robust and automated remediation capabilities as well as a deeply insightful dashboard that explains details of the attack. Explore the entire scope, understand exactly what happened and what must be done to fix the problem. Quickly remediate and resolve issues.
Plan & Protect with Citynet!
Today's threat landscape is complex and constantly changing. Allowing for the benefits of working from home or other locations away from the office requires smart, multi-point security applications. Cisco's Smart Remote Worker solution provides comprehensive protection that is easy to deploy.
Citynet is proud to be a Cisco Premier Partner. With thousands of Cisco deployments, we are the region's trusted provider of its leading-edge technologies.
We're looking forward to discussing and understanding your organization's needs. We'll work with you and show you just how easy it is to start protecting your employees and your network from constantly emerging threats. We can even set you up with free trials so you can experience just how beneficial these solutions can be for your company.
Let's get started protecting your network.
Call us, any time, at 1.844.CITYNET (248 9638) or fill out this short form and we will be in touch.