Webex Calling
A complete, cloud-based business phone solution. Affordable, per user fee for easy scalability. The best of everything in one solution.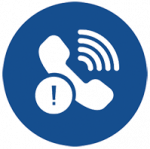 NEVER MISS AN IMPORTANT CALL
Keep your business phone number or get a new number that rings on any device, anywhere, along with powerful cloud calling features.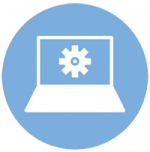 EASY MANAGEMENT, LESS OVERHEAD
Forget the costly overhead of a physical business phone system, and easily manage all your services, users, and security in one place.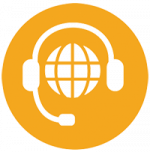 LETS CUSTOMERS REACH YOU, ANYWHERE
Easily manage incoming calls with extensions, shared lines, & intelligent call routing features putting them in touch with the right person.
Supporting Today's Remote Business Operations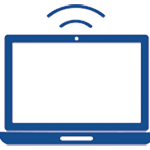 Set your business number to ring on any device, anywhere.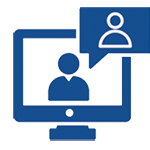 Quickly move your call from one device to another.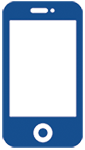 Make business calls from your mobile device and keep your personal number private.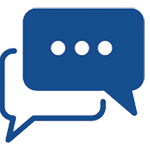 Get integrated team messaging so you're always in touch with your remote employees.
Powerful Calling Features at the Push of a Button
Need Meeting Capability? Ask Us About Adding it to Your Webex Calling Solution!
When you add meeting functionality for the users that need it (additional monthly fee per user), get these great features:
Cisco Webex Calling App(Desktop &Mobile)
Alternate Numbers w/ Distinctive Ring
Anonymous Call Rejectionc
Barge-In Exempt
Business Continuity (CFNR)
Busy Lamp Monitoring
Call Forwarding Always
Call Forwarding Busy
Call Forwarding No Answer
Call Forwarding Selective
Call History
Call Hold & Resume
Call Logs w/Click to Dial
Call Notify
Call Queue Agent
Call Recording (requires 3rd party license)
Call Redial
Call Return
Call Transfer (Attended & Blind)
Call Waiting for up to 4 Calls
Call Waiting ID
Connected Line ID Restriction (COLR)
Connected Line Appearance Restriction
Directed Call Pickup
Directed Call Pickup with Barge In
Do Not Disturb
Enterprise Phone Directory
Executive /Executive Assistant
Extension Dialing, Variable Length
Feature Access Codes
Hoteling (Host)
Hoteling (Guest)
Inbound Caller ID (Name)
Inbound Caller ID (Name & Number)
Inbound Fax to email
Mobility
Multiple Line Appearance (SP only)
N-Way Calling (6)1
Office Anywhere
Outbound Caller ID Blocking
Personal Phone Directory
Priority Alert
Privacy
Push-to-talk
Remote Office
Selective Call Acceptance
Selective Call Rejection
Sequential Ring
Shared Call Appearance
Simultaneous Ring
Speed Dial 100
T.38 Fax Support
Three-Way Calling1
Unified Messaging
User Intercept
User Self Service Portal
settings.webex.com
Video (Point to Point)
Visual Voicemail
Voice Mail
Learn more about Cisco's cloud-based phone system that is optimized for your business.
Feature-packed with business calling capabilities and budget-friendly. Plus, no need to worry anymore about the expense and complexity of managing a phone system infrastructure on your premises.
At Citynet, we are Cisco experts. Contact us to learn more about Webex Calling and get a quote for a customized solution for your business.
Please note: We value your privacy. Your information will never be sold or sent to a third-party. Information entered here is intended only for use in contacting you per your request for information.