How Secure is Your Network?
Smart businesses embrace digital technologies to modernize their operations and enable innovation. Yet these same technologies introduce new security vulnerabilities and new data that must be secured. Securing your network from the ever-growing threat landscape is no longer an option, but a necessity,
Do you know of all the real threats to your network? Are you sure you are protected from them?
Citynet can help.
Let Citynet Secure Your Network Environment
Your business faces threats on many fronts, and the more users, devices, and applications you add, the more vulnerable your network becomes. At Citynet, we are network security experts. We can assess your network's vulnerabilities and recommend a strategic approach to securing it according to your needs and budget. We'll work with your existing IT staff or we can manage your network security for you; allowing you to focus on your core operations.

Firewalls
Firewalls put up a barrier between your trusted internal network and untrusted outside networks, such as the Internet. They use a set of defined rules to allow or block traffic. A firewall can be hardware, software, or both.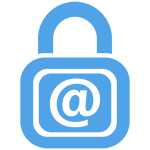 Data Loss Prevention
Make sure your staff does not send sensitive information outside the network. Data loss prevention, or DLP, technologies can stop staff from uploading, forwarding, or even printing critical information in an unsafe manner.

Wireless Security
Wireless networks are not as secure as wired ones and must be protected. To prevent an exploit from taking hold, you need products specifically designed to protect a wireless network.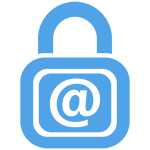 Email Security
Email is the #1 threat for a security breach. Attackers use personal information & social engineering tactics to build sophisticated phishing campaigns to deceive recipients & send them to malware sites. An email security application blocks incoming attacks & controls outbound messages to prevent the loss of sensitive data.
Web Security
A web security solution will control your staff's web use, block web-based threats, and deny access to malicious websites. It will protect your web gateway on site or in the cloud. "Web security" also refers to the steps you take to protect your own website. Protecting your web site protects not only your company but its reputation as well.

Anti-Virus
"Malware" includes viruses, worms, Trojans, ransomware, and other spyware. Sometimes malware will infect a network but lie dormant for days or even weeks. The best anti-malware programs not only scan for malware upon entry, but also continuously track files afterward to find anomalies, remove malware, and fix damage.

VPN
A virtual private network encrypts the connection from an endpoint to a network, often over the Internet. Typically, a remote-access VPN uses IPsec or Secure Sockets Layer to authenticate the communication between device and network.

Mobile Device Security
Cybercriminals are increasingly targeting mobile devices and apps. Within the next three years, 90% of IT organizations may support corporate applications on personal mobile devices. Control which devices can access your network & connections to keep network traffic private.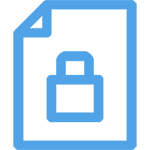 Application Security
Any software you use to run your business needs to be protected. Unfortunately, any application may contain holes, or vulnerabilities that attackers can use to infiltrate your network. We can help deploy hardware, software & processes you use to close those holes.

Intrusion Prevention
An intrusion prevention system (IPS) scans network traffic to actively block attacks. Intrusion deployments not only block malicious activity but also track the progression of suspect files and malware across the network to prevent the spread of outbreaks and reinfection

Access Control
Not every user should have access to your network. To keep out potential attackers, you need to recognize each user and each device. Then you can enforce your security policies. You can block noncompliant endpoint devices or give them only limited access. 

Network segmentation
Segmentation puts network traffic into different classifications and makes enforcing security policies easier. Assign access rights based on role, location, and more so that the right level of access is given to the right people & suspicious devices are contained & remediated.
Leverage Our Leading Brand Partnerships
Through the maintenance of our longstanding partnerships with the industry's leading technology manufacturers, suppliers and distributors, Citynet ensures that our customers receive the most innovative hardware solutions, underpinned by our truly end-to-end services and unmatched expertise.

Cisco security offers a comprehensive network security portfolio, including a wide array of advisory, implementation, managed, technical, and optimization services to help protect your business. As a Cisco Premier Partner, Citynet is your partner for Cisco implementations.

Microsoft offers powerful, integrated security tools for both Enterprise & Small/Medium Businesses alike to empower everyone to be creative and work together, securely. As a Microsoft Certified Partner, Citynet can help you find & implement the best solution.

Barracuda provides security, networking & storage products.  If offers email protection from threats such as spam, spyware, trojans & viruses, & also offers web filtering, load balancing, application delivery controllers, message archiving, firewalls, backup & data protection.

VMware is a global leader in cloud infrastructure & digital workspace technology, accelerating digital transformation for evolving IT environments.

The Palo Alto Networks Security Operating Platform prevents successful cyberattacks through automation and delivers consistent security across cloud, network, mobile devices.

Avast offers a suite of Internet security applications for computer security, browser security, antivirus software, firewall, anti-phishing, antispyware, and anti-spam.

Duo's trusted access solution is a user-centric zero-trust security platform to protect access to sensitive data at scale for all users, all devices and all applications.

KnowBe4 provides Security Awareness Training to help you manage the IT security problems of social engineering, spear phishing and ransomware attacks.

A Professional Security Team Dedicated to Your Network
The growing number and complexity of security threats require a highly skilled team of security professionals. Our security experts match our customized solutions with your needs and budget and provide a collaborative approach to ensure your network is protected.