Our Professional Technology Team. @ Your Service.
If you want experts armed with the latest in technology training, Citynet is at your service. Our team undergoes constant training in the latest technologies. Here is a sampling of some of the professional certifications held by members of our technical teams.
Love technology?
Consider joining our team of experts!

Premier Certified Partner
Advanced Unified Computing Technology Specialization
Advanced Collaboration Architecture Specialization
TelePresence Video Express Authorized Technology Provider Partner
Wireless Specialization
Advanced Unified Communications
Specialization
Technical Solution Specialist
Advanced Routing and Switching Specialization
Security Specialization
CCDA
CCDP
CCNA
CCNP
CCSP
CCIP
Cisco VPN SE
Cisco IP Telephony
Cisco CCNP Voice Certification
IP Communications Express Project Coordinator
IP Communications Project Coordinator
Cisco IP Telephony Project Coordinator
Cisco IP Telephony SE
Cisco IP Telephony FE
Cisco IP Telephony Express Specialist
Cisco IP Communications Express FE
Cisco IP Communications Express SE
Cisco IP Communications FE 1
Cisco IP Communications SE
Cisco IP Communications Operations Specialist
Wireless LAN for Fes
Wireless LAN for SEs
CQS- Cisco VPN Specialist
CQS- Cisco VPN/Security Sales Specialist
CQS- Cisco IP Telephony Support Specialist
CQS- Cisco IP Telephony Operations Specialist
CQS- Cisco IP Telephony Design Specialist
CQS- Cisco IP Telephony Express Specialist
CQS- Cisco Call Manager Express Specialist
CQS- Cisco Wireless LAN Design Specialist
CQS- Cisco Wireless LAN Support Specialist
CQS- Cisco Wireless LAN Sales Specialist
Cisco Sales Expert
Cisco VPN Account Manager
Cisco VPN/Security Sales Specialist
VPN/Security for Account Managers
IP Communications Express Account Manager
IP Telephony Solutions
IP Telephony for Account Managers
IPT Project Management Milestones
Cisco Wireless LAN Sales Specialist
Cisco Product Solutions Essentials IPT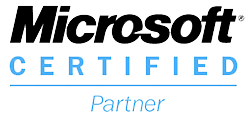 Microsoft Certified Partner
Microsoft Certified Solution Provider
Microsoft Certified Trainer
Microsoft Certified Solution Developer For Microsoft .NET
Microsoft Certified Systems Administrator: Security
Microsoft Certified Systems Engineer: Security
Microsoft Windows
Microsoft Certified Systems Administrator
Microsoft Windows Server
Microsoft Certified Systems Administrator:Messaging
Microsoft Certified Systems Engineer: Messaging
Microsoft SQL Server
Microsoft Certified Systems Engineer
Microsoft Certified Technology Specialist SQL Server
Microsoft Certified IT Professional SQL Server
HPE Sales Certified – Hybrid Cloud Solutions
HPE Product Certified – Nimble Solutions
Palo Alto Networks Certified Network Security Engineer
VMware Certified Professional
Adobe Certified Expert
Advanced ColdFusion 8