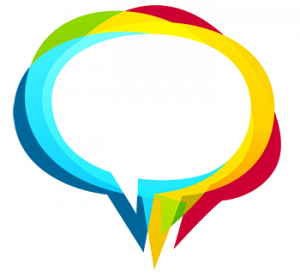 Easily create a conference and engage with your team without skipping a beat!
Signup with your email address. Your account will be available immediately and never expires. When you create a conference bridge, you will be given a number to call for the conference, and a conference number to enter to join the conference. Simply distribute this information to everyone you want to participate in the call.
We offer two different conference calling plans; a free plan, and a cost-effective premium plan that offers additional benefits useful for businesses.
Have questions? Just give us a call, any time, at 800.903.8906 or contact us to get started.
Free Citynet Conference Calling
FREE – no charges whatsoever. No credit card needed!
Created instantly; info emailed to your valid email address
Create an unlimited number of conference bridges
Reliable and super-easy set-up
Available to businesses and individuals
Crystal clear connections Available indefinitely – use over and over again
Additional Details 
When you create your first conference, an account is automatically setup for you.
You will receive an email letting you know the account has been created and listing your account password.
From within "My Account", you can change your password at any time.
Once logged into your account, you can create additional conference bridges and more. ​
Citynet's Premium Conference Calling
Features Toll Free 800 numbers to call for your conference
In – Call Conference Management:

View a list of all participants currently in the call
Mute a single user, or mute all users in the conference
Kick a single user (or all users) from the conference
Lock / Unlock a conference call to control users joining

Activate / Deactivate Conferences at any time to control usage
Set optional PINs for conference bridges
View full post-call detail records; view all participants, total call time and more
Download audio recording of the conference
Let the conference system call your participants; as soon as they answer they join the conference
Detailed billing; only billed for actual minutes used
Unlimited conference bridge numbers
Only 9.5 cents per minute per caller
One time account setup fee of $0.99 with unlimited conference calls
No monthly fees
No connection fees
No call minimums
No hidden charges!
Additional Details 
A setup fee $0.99 is charged to your credit card when you first set up your account. After this, you only pay for actual usage.

Conference calls are rated and billed nightly. If you had any usage on a Premium conference bridge during that day, the charges will be calculated based on 9.5 cents per minute for each participant in the call, and your credit card will be automatically billed for the total of your usage.

You will receive an email receipt when your card is charged, and can always log into your account at CitynetConferencing.com to see your balance, detailed billing information, and all charges.

For established customers with higher volume, we offer monthly billing by credit card, ACH, or check. Please contact us if you are interested in a monthly billing arrangement.
​
You will choose your password when you first set up your account. Once logged into your account, you can create additional conference calls, view all conference calls, update your billing information and utilize all of the advanced features available through our Premium Conference Calling Service.