 Reliable, Cost Effective Voice Connectivity
Save Money, Do More with SIP for Business 
SIP Trunking is an alternative to traditional phone services that allows your PBX (private branch exchange) to make use of an Internet connection to receive and place calls.
SIP (Session Initiation Protocol) helps businesses of all sizes combine voice and data into a one dynamic network that integrates with existing PBX equipment, thereby saving money.
Talk to us if you are interested in a cost-effective way to transition from a traditional PBX phone system to IP. Virtually any organization can enjoy the benefits of SIP!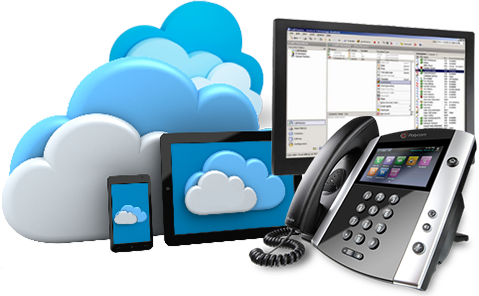 Call Quality
All voice traffic is carried over a dedicated connection, guaranteeing the quality of calls at all times. Experience ​feature-rich HD quality phone service with messaging and video.  ​
Complete Scalability – A Better Way to Grow
Easily scale your communications as you grow. As the size of your company and call volume changes, adjust SIP trunks as needed to support local, toll-free, long distance and international calls. Adding more SIP Trunks is easy, and quick. SIP Trunks can be installed and turned up remotely.
Smart Planning 
You can be prepared for any situation, put in place a disaster recovery plan and set up backup facilities with the help of SIP trunking. You can reroute calls instantly in emergency situations, and multiple numbers can be pointed anywhere you choose. Keep your business running with minimal disruption.
Get Up & Running – Quickly
Easily port your number and information from your previous provider.Our dedicated and knowledgeable technicians, installation teams and customer support specialists assure rapid deployment. ​
A Simplified Process
​Experience the efficiency of managing a single network connection, receiving one bill and engaging with one point of contact for all of your telecom needs.  
Cost Savings
​SIP trunks can have considerable cost saving benefits for a business, as IP connections are cheaper than ISDN lines when it comes to line rental costs. Converging your local and long distance onto a single circuit with dynamic bandwidth allocation saves money. Plus, keep your existing PBX equipment and incur no capital costs. Easily convert traditional phone systems to IP-based communications. 

Plus, there are aren't any expensive call forwarding costs in the event of a disaster, because calls can be instantly diverted.
Seamless Integration
Preserve your existing capabilities via seamless integration with your existing SIP IP PBX system.  
Versatility
Manipulate your outbound numbers as required. If you have an office in one location but need your calls to go out from another location's number, no problem! Mobile devices can make calls as a particular number, no matter what the user's location. If you're moving offices, keep your existing numbers.
Experience Outstanding Local Support, 24/7/365
At Citynet, we thrive on providing the best in customer support. Our commitment to you goes beyond the initial sale. Our friendly support team, based in our WV corporate headquarters is ready to help, anytime. 
SIP Advantages Over Other Technologies
Advantages of SIP Trunks Over Analog Circuits
​SIP Trunks are less expensive than analog circuits; yet they maintain the same service/line quality that businesses expect. Long-distance termination charges associated with SIP Trunks are also less expensive than traditional analog or TDM rates. Provide increased reliability.
Advantages of SIP Trunks Over PRIs
SIP Trunks realize their primary benefit over PRIs from cost savings. SIP Trunks can be purchased in increments of one; PRIs have to be purchased in increments of 23 channels.