Citynet Managed IT Services. We Handle IT All.
IT Without the Headache. Keeping an IT environment running smoothly requires constant attention and the availability of a highly skilled staff. Yet, many organizations are overwhelmed by rapidly changing business demands and the ability to retain proper IT talent. That's what makes Citynet's managed IT services an attractive alternative to traditional in-house IT support. We can help free you from necessary, time-consuming IT tasks like patching, monitoring and management of your IT infrastructure. From the mundane tasks to those requiring the very latest in security skills and threat prevention, we're here to help so you can focus on the strategic business initiatives that differentiate your business. Citynet offers a comprehensive range of Managed IT Services to help you get the best possible advantage from your IT. Delivered by a highly skilled and experienced team, we offer an innovative approach and enterprise-ready services to satisfy the scale of any business.
Just What are Managed IT Services?
Managed IT Services are the holistic, all-inclusive approach to network consulting. Citynet offers these services,  and under customized contracts, takes responsibility for an organizations IT infrastructure, or parts of it, on an ongoing basis. For a fixed monthly fee, Citynet monitors and maintains defined IT services, whether just for selected components, as a compliment to a company's in-house IT staff, or manages the entire network; in essence being that organization's IT department. Managed Services are the opposite of the old 'Break & Fix' model, where when a network goes down, the affected organization waits and pays by the hour to search out the problem and fix it. Citynet's Managed IT Services are a proactive approach to technology.
You are a Candidate for Managed IT Services If:
With Citynet as Your Trusted Technology Partner You Can:
We're Ready to Roll.
Know you need some specialized IT support, but don't require your network to be 100% managed? Just want to dip your toe into the world of managed services to see how it can benefit your business and budget? In addition to our comprehensive IT services, Citynet also offers support services by the hour. These services are customized to fill any gaps in your company's resources, skill sets, technology and services. You'll get exactly what you need and you won't pay for services you want to handle internally. We also offer hourly services in convenient and discounted time blocks.
Contact us to learn more.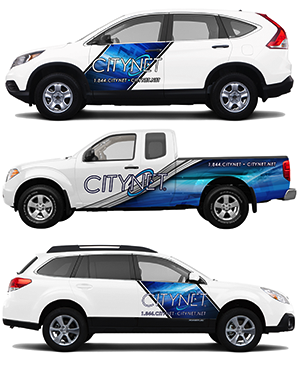 24/7 Network Security & Monitoring
Cloud Services Management
Let Us Conduct a Free Consultation & IT Assessment