Communication for the Modern Workforce
Webex Collaboration Solutions
Make it easy for everyone to meet, share ideas and information and stay connected. ​As a Cisco Premier Partner, Citynet offers all WebEx solutions to be your single supplier and point of contact to support your entire deployment.
Webex is hassle-free video conferencing that just works!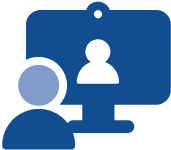 Feel Like You're There.
Build stronger relationships with HD video and audio that bring you face-to-face with anyone, anywhere.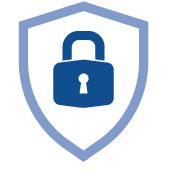 Work Together, Securely.
Host or join secure meetings anywhere, on any device, and keep your data and privacy protected.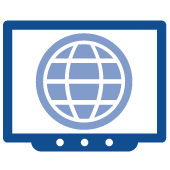 Be Anywhere, Reach Anyone.
Reach your customers anywhere in the world, while reducing office and travel expenses.
HD Video & Audio
High-quality video meetings with up to 1,000 attendees. Connect audio through your computer (VoIP), a dial-in number, or have the meeting call you directly.
Easy Screen Sharing
Screen share your desktop, application, or file during your video conference. Or start a whiteboard and brainstorm together.
1:1 & Group Messaging
Send messages and  files in saved spaces, all organized around your work streams.
Powerful Meeting Controls
Easily accessible meeting control bar and in-meeting features like breakout rooms, blurred/virtual backgrounds and more.
Meeting Recordings & Transcription
Record your meetings locally or to cloud storage and get transcripts, automatically.
Calendar Integrations
Easily schedule, hose and join meetings with integration into your Google or Microsoft calendars.
With All of These Features, What Are You Waiting For?
Do More with ​Cisco Webex Devices
Cisco offers the best in video conferencing and collaboration devices for effortless new ways to connect with your team, share your ideas, and express yourself. With so many amazing devices, contact us for a customized solution for your needs. 
Board Series
All-in-one collaboration device for wireless presenting, digital white-boarding, and video conferencing.
Accessories
All the peripherals to enhance your Cisco Webex setup.
Cameras
The Cisco camera portfolio is designed to work in any meeting space with optimized video experience.
Desk Series
Keep your colleagues close when working remotely with high-quality, face-to-face collaboration.
​Room Series
Everything you need is in one unit: screens, speakers, codec, camera, touch user interface, micriphones, and mounting.
Codecs
Set up your own custom solution for large to extra large rooms.
Room Navigator
Easily find and book a room with this smart touch panel.
Room Kit Series
The Webex Room Kits enable high-quality video conferencing from the smallest to the largest meeting rooms.
Panorama Series
Immersive panoramic video collaboration with rich content experience, without losing local in-room communication.
Excited? Experience Webex Risk-Free for Yourself!
Stay in the Know with WebEx
WebEx offers so many fantastic features! Learn about the latest updates, how to maximize its tools and more! Be sure to visit the official Webex Facebook page for the latest on everything Webex. While you are at it, be sure to check out and like Citynet's Facebook page!
Stay connected with all of Citynet's partners.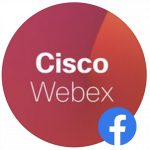 Webex is the most robust, easy-to-use and secure collaboration solution available.
In times like these when remote work is a necessity, you need a reliable solution that won't cause frustration for your team.
We're confident when you try Webex, you will be impressed with how it helps your organization work better, in pandemic times or not.
Citynet makes it all easy!
Please note: We value your privacy. Your information will never be sold or sent to a third-party. Information entered here is intended only for use in contacting you per your request for information.

We are Cisco Webex Experts. Citynet is the region's most trusted provider of Cisco solutions. Our decades of experience, and thousands of installations, combined with our intensive and on-going training in Cisco technologies make us your perfect technology partner.