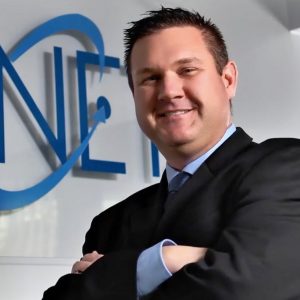 Drew and Citynet go way back. Since joining Citynet upon graduation from West Virginia University's School of Business and Economics, he has proven to be an instrumental force in the company's continued expansion and success.
Drew's key focus at Citynet is in the area of client and business development. He currently manages all key client relationships and provides senior-level consultative support to Citynet's entire customer base. He also plays a significant role in Citynet's efforts with various government agencies and policymakers. In addition, he is committed to and deeply involved in efforts to bring high-speed broadband connectivity across West Virginia. Drew is an expert in the areas of voice, internet, data connectivity, and Cisco-based infrastructure deployment.
Aside from his role at Citynet, Drew serves as President of the Bridgeport Convention and Visitors Bureau, as an advisory board member of both WBOY-TV and the West Virginia Junior College, and is a member of both the City of Bridgeport Economic Development Council and the I-79 Economic Development Council. He also served as director and member of the Harrison County Chamber of Commerce and is a past member of the Bridgeport City Council.
A native of Bridgeport, West Virginia, Drew makes his home there with his wife Becky and their three children; Tucker, Paxton, and Mason.
He is based out of Citynet's headquarters, in Bridgeport, West Virginia.