Getting Started with Citynet Fiber
Now that you are excited about getting your home connected to Citynet's GIG Fiber, here is a quick overview of our fiber installation process so you know what to expect:
Once you call Citynet's Customer Care Team to initiate service, your Citynet account will be created, and the installation process will begin!    
Next, a member of our Fiber Installation Team will call you to schedule a date for the interior installation of your Citynet services.    
In the meantime, our Outside Plant Team will perform an exterior site review of your location to determine how best to connect Citynet Fiber to your home, either underground or overhead placement. You do not need to be home for this.  
We start this process by calling Miss Utility to send a representative to your property to mark underground public utilities. As soon as you see those flags appear, please mark any underground sprinklers, pet fences, and any other private underground facilities. Please don't hesitate to contact us with any questions or concerns.
We then use a low-impact trenching device that creates a narrow seam in your yard. The fiber cable is placed within this narrow seam and is sealed back with little visible trace of this process.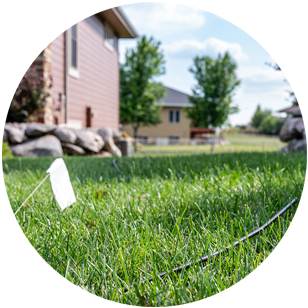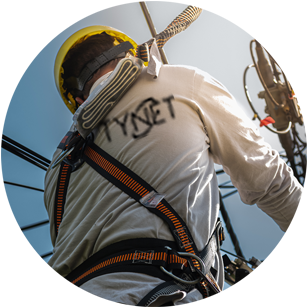 Overhead/Aerial Installation
We will use the existing infrastructure attached to your home to place our fiber cable if possible.  
Once the method of exterior work has been decided and, if needed, all flags are placed, Citynet's Outside Plant Team will return to perform the exterior installation process. You do not need to be home for this. After the Citynet Fiber is in place, our Outside Plant Team will install a Network Interface Device (NID) to the exterior of your home. Once this is finished, the exterior work is complete.  
Your In-Home Installation Appointment
The final step is when your Citynet Technician arrives for your scheduled in-home installation appointment.    
Our technician will install an Optical Network Terminal (ONT) and your Citynet wireless router.  If you have added CitynetTV to your service, our technician will also set up your Set Top Box/DVR.    
Your Citynet service(s) will then be activated, and our technician will go over all equipment and how it works, answer any questions, and make sure you know how to access our 24/7/365 local support based at Citynet's Corporate Headquarters in Bridgeport, West Virginia.    
Enjoy! Surf and stream like never before!